Calhoun County, Florida is rich in natural beauty, pristine water sources, various landscapes from farmland to riverbanks, with enough history and heritage to keep you busy.  Southern hospitality is our jam, and we're happy to share it with you.
The Calhoun County Chamber of Commerce strives to be a resource for visitors and locals on what's happening in the community.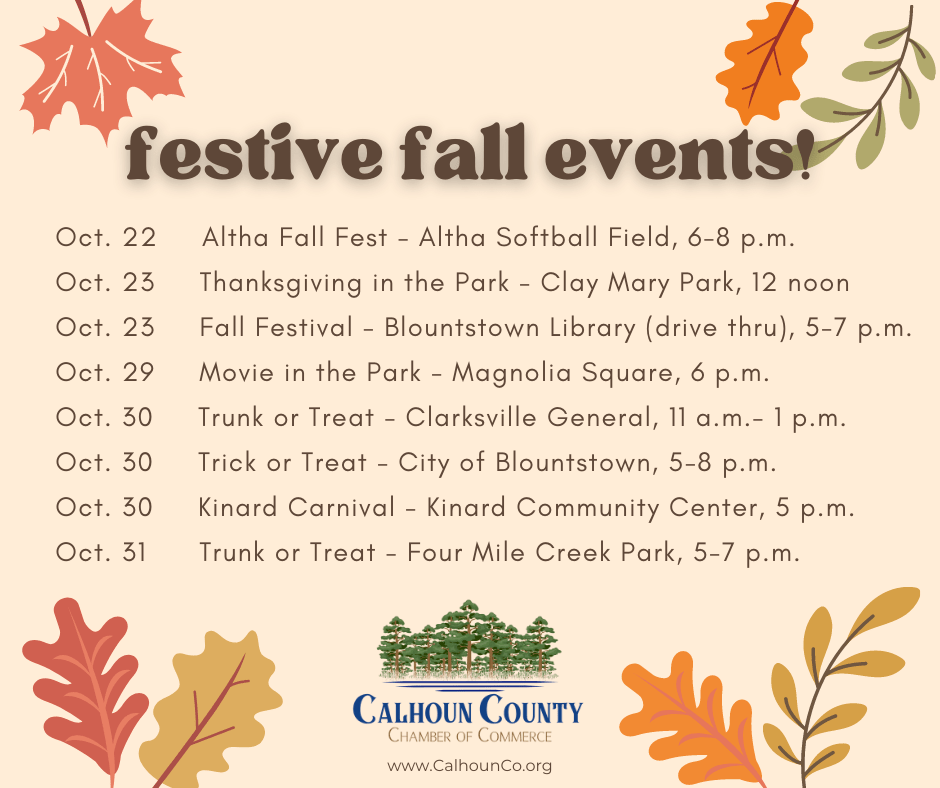 Festive Fall Events
It's feeling like FALL in Calhoun County, and we're here for it!  From Thanksgiving celebrations to Fall Festivals and Halloween Carnivals, October will be a busy month in CalCo!
Check out these upcoming events!
Learn More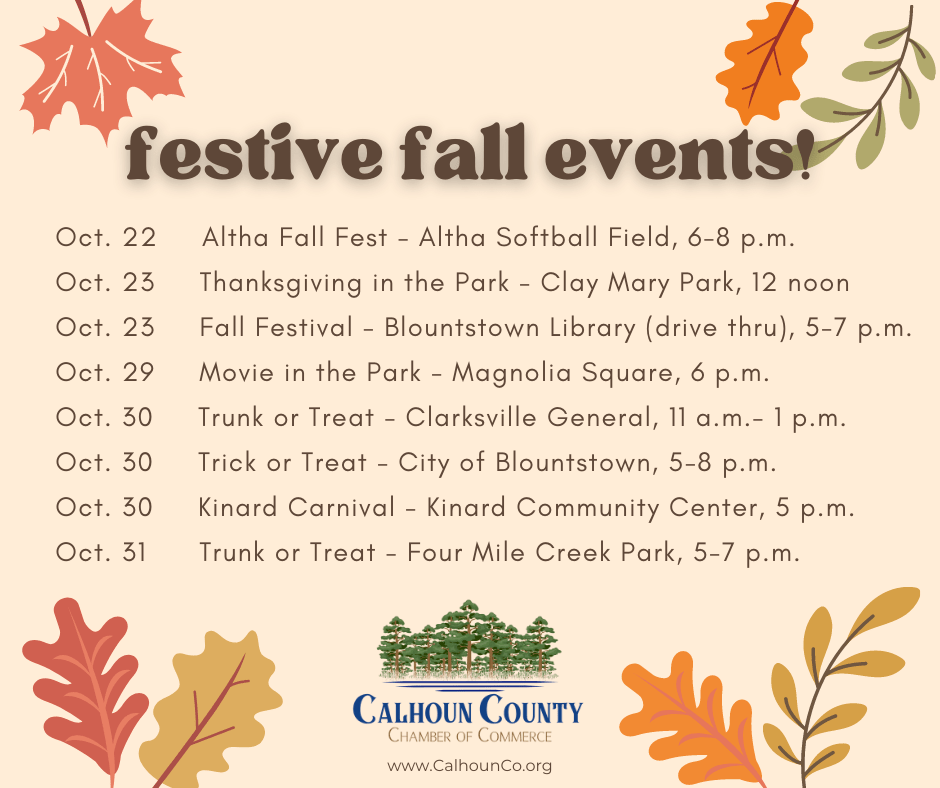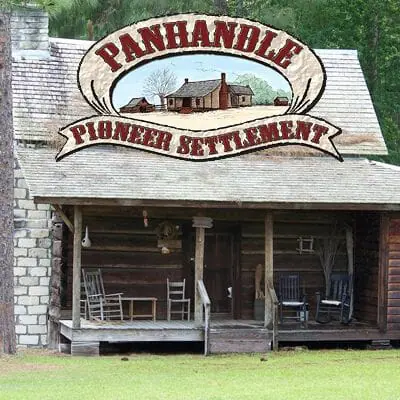 Panhandle Pioneer Settlement
The Panhandle Pioneer Settlement is a living-history museum in Blountstown, FL.  They host various community events, classes and camps.
Check out their upcoming events!
Learn More